5-Day Course
Achieve both PRINCE2® certifications with this intensive 5-day exam preparation course. This is by far our most popular PRINCE2® certification option. (both exams and certifications are included)

3-Day Course
PRINCE2® Foundation Courses Dublin
Dip your toe in the PRINCE2® certification waters with the Foundation qualification. Some people start here and progress to Practitioner level. (Foundation exam and certification included)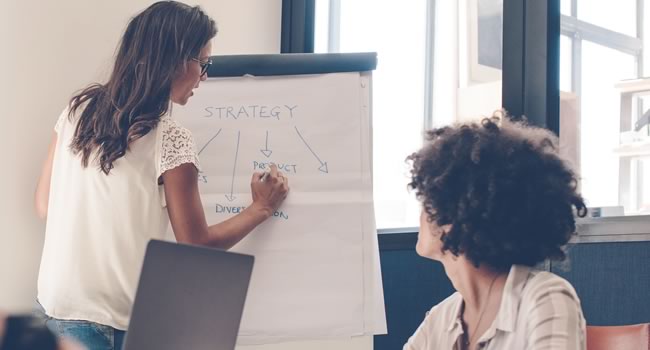 2-Day Course
PRINCE2® Practitioner Courses Dublin
If you have recently achieved the PRINCE2® Foundation certification, and would like to progress to Practitioner level, this is the right option for you. (Practitioner exam and certification included)
PRINCE2® Certification Courses for Your Career
Gaining a PRINCE2® certification opens up a whole new set of opportunities for your project management career. As the PRINCE2® methodology is so widely adopted, holding an understanding of how to work on and lead PRINCE2® projects is invaluable.
Our public PRINCE2® courses are available for individuals to attend, and these courses run throughout the year in Dublin (classroom) and online (live virtual training).
Quality-Assured PRINCE2 Courses
PrinceCertification.ie is a part of Professional Development.
Professional Development is an Accredited Training Organisation (ATO) with PeopleCert. This means that our training materials and trainers are quality assured.


PRINCE2® Certification is one of the most desirable qualifications for project managers. It is a practical, structured approach to managing projects of all sizes and specifications.
Many larger organisations and public agencies mandate the use of PRINCE2® project management for all project work, making PRINCE2® certification a truly useful career tool for all project managers.
This website is a source for everything you will need to research PRINCE2® and get started on the road to certification. We provide informative articles, giving you the background and benefits of the PRINCE2® project management methodology.
We offer focused, streamlined approaches to PRINCE2® training and certification for both individuals and teams.

What is PRINCE2®? An Introduction to the Certification & Methodology
PRINCE2® takes a practical and value-driven approach to managing projects successfully. It is a highly structured methodology that centres around 7 principles, 7 themes and 7 processes.
The 7 principles are the checkpoints for why you would undertake a project, 7 themes are the guidelines for staying on track during the project, and 7 processes are the nuts and bolts of how you will carry out a project.
Learn more about the origins and characteristics of PRINCE2® Project Management in our detailed article "What is PRINCE2® Project Management?".

PRINCE2® Training for Your Team
(In-House Training Courses)
All of our PRINCE2® certification options are available as in-house training programmes for your team.
In-house training means that we come to you, either at your company's location or a venue you choose.
We deliver the training over dates that work best for both your team and your business needs. Training is delivered exclusively to your team.
Find out more about how in-house PRINCE2® training and certification could work for your team.



PRINCE2® Certification: How Can You Get Certified?
Our format for PRINCE2® training and exam preparation is designed to offer you a streamlined path to PRINCE2® certification success.
We start by providing you with pre-course familiarisation reading to help you get up to speed before training begins. Our intensive exam preparation courses combined with study in the evenings during training are all contributing factors to passing your exams.
The PRINCE2® Foundation and Practitioner exams take place either during training (for classroom courses), or at a time you choose (for virtual courses) so that your certifications are achieved in the most time-efficient way possible.
You can read more about why PRINCE2® certification is such a great idea in the Professional Development article, "8 Reasons to Get PRINCE2 Certified".
Our PRINCE2® Training Locations
Dublin or Online
Our classroom courses run in Dublin locations throughout the year, while our live virtual training is available online from wherever you are located. We have dates available almost every month, with limited spots available on each course date.
Training Your Team
We deliver in-house training anywhere in Ireland or in a live virtual training format.
We will come to wherever you are based to either carry out training at your premises, or a venue that you select nearby.
Ready to Get Started?
We're ready to answer your questions or reserve your place on an upcoming course.
Contact us either online or by phone (Freephone 1800 910 810) about PRINCE2® training & certification for you, or for your team.